Support Our Work, Support Your Home

$50
$100
$250
$500
$1,000
$5,000
$10,000
Gifts of $50 and above are eligible for membership benefits.
Sonoma Ecology Center is a 501(c)(3) non-profit.
Our tax ID is 94-3136500.
If you are interested in making a more substantial investment in Sonoma Ecology Center, thank you, we would be delighted to speak with you about our many funding opportunities. Contact our Development Coordinator —
Email Kim Jones or Call ext. 111

Tax-Wise Giving
This year those age 70 ½ and older may want to consider making a meaningful, tax-efficient gift to Sonoma Ecology Center using funds from their traditional or Roth IRA. With this way of giving you can:
Make tax-free gifts each year from your IRA withdrawals by having a portion transferred directly to SEC (up to $100,000 per year for an individual; $200,000 per couple with separate IRAs).
Use your Required Minimum Distribution for you gift to avoid taxes on the transfer of funds.
Avoid increasing your adjusted gross income and potentially subjecting your Social Security income to a higher level of taxation by giving directly from your IRA.
Provide a generous gift to SEC.
Please contact  laurie@sonomaecologycenter.org if we can provide more information to you or your advisors.
Use a Community Card eScrip
Shop for your groceries locally at the Glen Ellen Market or Sonoma Market and show your eScrip card at checkout and they will donate 5% of your purchase amount to Sonoma Ecology Center! Simply sign up for eScript to benefit Sonoma Ecology Center!
An easy, no-cost way to show your support!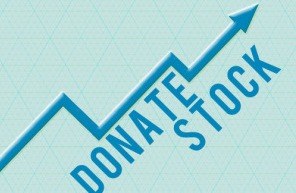 Donate Stock
Each stock gift we handle strengthens our programmatic work while providing tax benefits for supporters.
Here are step-by-step instructions to help you take advantage of this gift planning opportunity.
Plan your Legacy Today!
By developing a thorough estate plan with your financial advisor or attorney, you can reduce the overall tax burden of your estate while providing a lasting legacy for Sonoma.
Download our Legacy-Giving-Form or visit Sonoma Valley Fund's website to get started. Their professional advisors are available to you, and are offering a free one-hour consultation. Learn more.
Shop Online via AmazonSmile
Amazon has a special option that allows 0.5% of your purchases to go to the charity of your choice — Sonoma Ecology Center! Simply use this link to make all your Amazon purchases:
Shop at Amazon thru AmazonSmile
Make sure to bookmark the link and use it whenever you want to shop at Amazon!