ON THE ANNIVERSARY OF WILDFIRE IN SONOMA VALLEY
Oct
25
Thu
Sugarloaf Trail Crew

@ Sugarloaf Ridge State Park
Oct 25 @ 9:00 am – 1:00 pm
Help Sugarloaf with trail restoration work. Tasks includes bridge and step construction, installing signs, clearing, lifting, carrying and hiking. Bring gloves, hat, and water that you can take with you while working.Wear long pants, boots or sturdy shoes and sunscreen. Poison oak is present, so long sleeves are suggested. We have tools and trained crew leaders with tasks for all. Those under 18 years old must be accompanied by a responsible adult. We will provide tools, food and beverages. If you are a current State Parks volunteer, signup in vicnet. If you are an SEC volunteer, sign up here: http://www.signupgenius.com/go/20f0e4aaca62ca3ff2-sugarloaf1
Oct
27
Sat
Harvest Market @ Sonoma Garden Park

@ Sonoma Garden Park
Oct 27 @ 9:00 am – 12:00 pm
Here's a sample of what is available at Harvest Market's, every Saturday from 9AM-12PM. All produce is grown at Sonoma Garden Park by our wonderful staff and volunteers.
eggs
olive oil
beets
yellow squash
zucchini
curly and dino kale
bok choy
swiss chard
stir-fry mix
arugula
lettuce
cilantro
herb bundles
(oregano, rosemary, lemon verbena, spearmint, chocolate mint, lemon balm, borage, chives)
lavender sachets
Communi-Tea herbal tea blends
Welcome!
SugarShuttle: N. Sonoma Mtn Park / Jack London Park Service (spring & fall)

@ Jack London & N.Sonoma Mt. Parks
Oct 27 @ 9:00 am – 11:30 am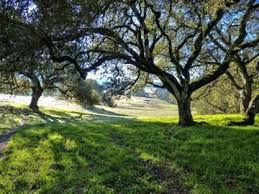 Want to do a through hike from N. Sonoma to Jack London Park or vice versa?
Catch a ride on the SugarShuttle!
The SugarShuttle is heading to…
N. Sonoma Mountain Regional Park <—> Jack London State Historic Park
HOW IT WORKS
Every half hour our Shuttle will leave from either North Sonoma Mountain (on the hour) or Jack London State Park upper lot (on the half hour). Make a reservation, and then ride to the other end of the trail, or hike and ride back. Riding first and hiking back to your car is the easiest way—no worries about how long you take to finish your hike.
——–ON THE HOUR———
Pick-ups at North Sonoma Mountain Park.
——ON THE HALF-HOUR——
Pick-ups at Jack London State Historic Park.
We recommend a reservation, but you can ride on a space available basis as well.
This 9-mile one-way hike should take 4 to 5 hours. This is why we recommend dropping your car off at one end and riding the shuttle to the other so you're not having to wait for the shuttle to return when you finish your strenuous hike. The hike includes nearly 2,000 feet of climbing, so bring sunscreen, snacks, and lots of water.
Map here. http://ridgetrail.outerspatial.com/applications/12/embed#14/38.3443/-122.5625
Suggested donation: $10 / rider.
Shuttle operated by Team Sugarloaf / Sonoma Ecology Center in partnership with Sonoma County Regional Parks and Jack  London Park Partners.
Nathanson Stewards Volunteer Clean-up

@ Nathanson Creek Preserve Native Garden
Oct 27 @ 9:30 am – 12:30 pm
On the fourth Saturday of every month, the Nathanson Stewards meet at the corner of East MacArthur and Second Street East, put on their gloves, and have a fun and productive morning tending the native garden located there.
This event is guided by trained restoration technicians from Sonoma Ecology Center, with a focus on native gardening and landscaping. The subject matter will vary with the seasons, and our technicians will demonstrate proper techniques for caring for the different native plants located within the Nathanson garden. Volunteers are asked to bring sunscreen or a hat, bottled water, a sack lunch and work gloves, and to wear closed-toed shoes. All ages are welcome, but children must be accompanied by an adult.
We'll meet at the Nathanson Creek Preserve Garden located on the corner of East MacArthur Street and Second Street East in Sonoma. Activities may include:
Weeding
Trash pick-up
Getting to know your neighbors
Learning about native plants
Sharing a sack lunch
Connecting with nature at your local park
For questions or to express interest, please email nathansonstewards@gmail.com or patrick@sonomaecologycenter.org.
ParkRx – Forest Therapy

@ Sugarloaf Ridge State Park
Oct 27 @ 9:30 am – 12:30 pm
The Practice of Forest Therapy, has been shown to improve health and well-being.
Have you heard about Shinrin Yoku or Forest bathing? Here is an opportunity to take a walk and experience the practice for yourself. Learn techniques to maximize the health benefits and stress reducing qualities of this walking practice. Shinrin yoku originated in Japan and is gaining popularity in the United States for its documented Health benefits.
This practice takes a walk in the woods to another level. A centering and calming restorative practice, it promotes balance and restored vitality through a quality of presence and heightened sensory awareness. Recent articles have been written up in Oprah, Time Magazine, and National Geographic, as well as numerous other publications. Sugarloaf Ridge State Park hosts a Forest Therapy Series as part of its Parks RX program the 4th Saturday of each month (http://parkrx-sonomacounty.org/events/). These walks are led by certified ANFT (Association of Nature and Forest Therapy) practitioners. See http://www.natureandforesttherapy.org/ for more info about this practice.
Tickets $20 or free with a ParkRx from a Sonoma County Medical Provider (click Doctor's Info here for more info).
Tickets: https://www.brownpapertickets.com/event/3327719
Project Story Map
Click on the image below for an interactive map showing our projects in Sonoma Valley.

Sign the SDC Petition
Sonoma Developmental Center is preparing for final closure after 127 years of operation. Please sign the petition urging Gov. Jerry Brown to protect this large swath of crucial open space located in the heart of Sonoma Valley.
Smarter Landscaping
Click on the image below for a pdf version of our brochure on fire smart, water wise and wildlife friendly landscaping.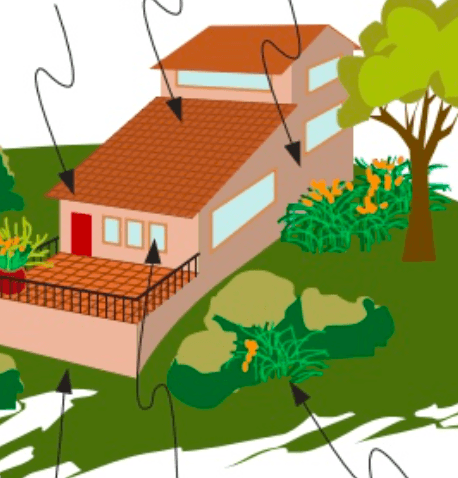 Support Our Work
We can't do it without you!
Subscribe to Our Newsletters
Receive news in your inbox from Sonoma Ecology Center, Sonoma Garden Park or Sugarloaf Ridge State Park.
The Ecology Blog: What's Happening in Sonoma Valley