HELP US BUILD A RESILIENT SONOMA VALLEY
Sonoma Ecology Center is committed to working with the community to achieve and sustain ecological health in Sonoma Valley. Anyone looking for useful information on ways to help is invited to click on the links below.
Fire Recovery Tips & Info  ///  Volunteer  ///  Donate
Aug
23
Thu
Sugarloaf Trail Crew

@ Sugarloaf Ridge State Park
Aug 23 @ 9:00 am – 1:00 pm
Help Sugarloaf with trail restoration work. Tasks includes bridge and step construction, installing signs, clearing, lifting, carrying and hiking. Bring gloves, hat, and water that you can take with you while working.Wear long pants, boots or sturdy shoes and sunscreen. Poison oak is present, so long sleeves are suggested. We have tools and trained crew leaders with tasks for all. Those under 18 years old must be accompanied by a responsible adult. We will provide tools, food and beverages. If you are a current State Parks volunteer, signup in vicnet. If you are an SEC volunteer, sign up here: http://www.signupgenius.com/go/20f0e4aaca62ca3ff2-sugarloaf1
North Bay Fire Images
An online story map covering the North Bay between October 8th and October 30th of 2017. All members of the public are invited to upload pictures.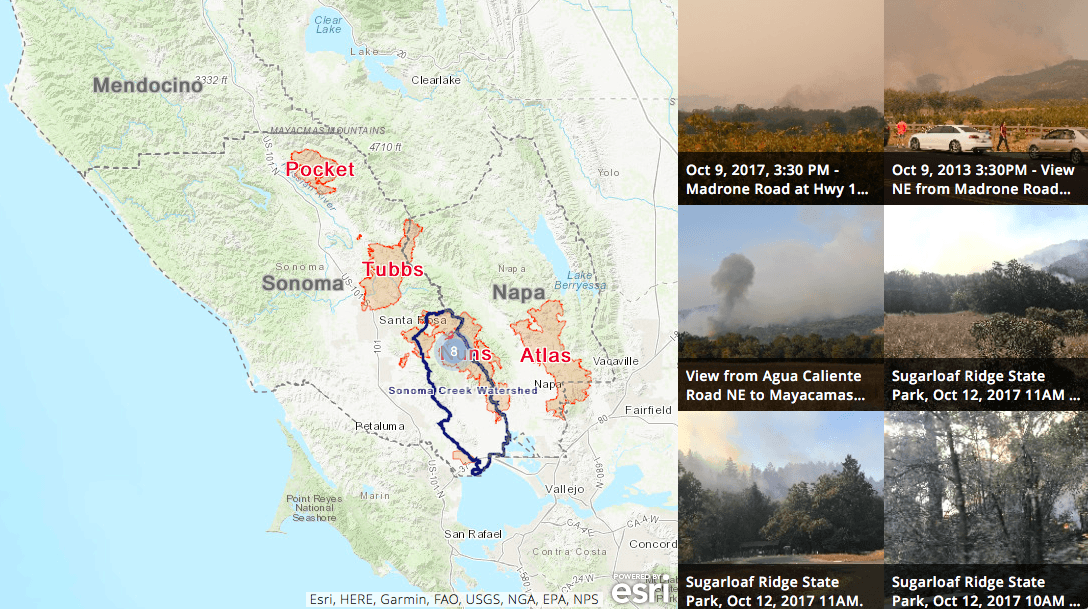 Featured Projects
Click on the image for an interactive map of Sonoma Valley

The Ecology Blog: What's Happening in Sonoma Valley