HELP US BUILD A RESILIENT SONOMA VALLEY
Sonoma Ecology Center is committed to working with the community to make Sonoma Valley more thriving and sustainable than ever before. Anyone looking for useful information on ways to help is invited to click on the links below.
Fire Recovery Tips & Info  ///  Volunteer  ///  Donate
North Bay Fire Images
An online story map covering the North Bay between October 8th and October 30th of 2017. All members of the public are invited to upload pictures.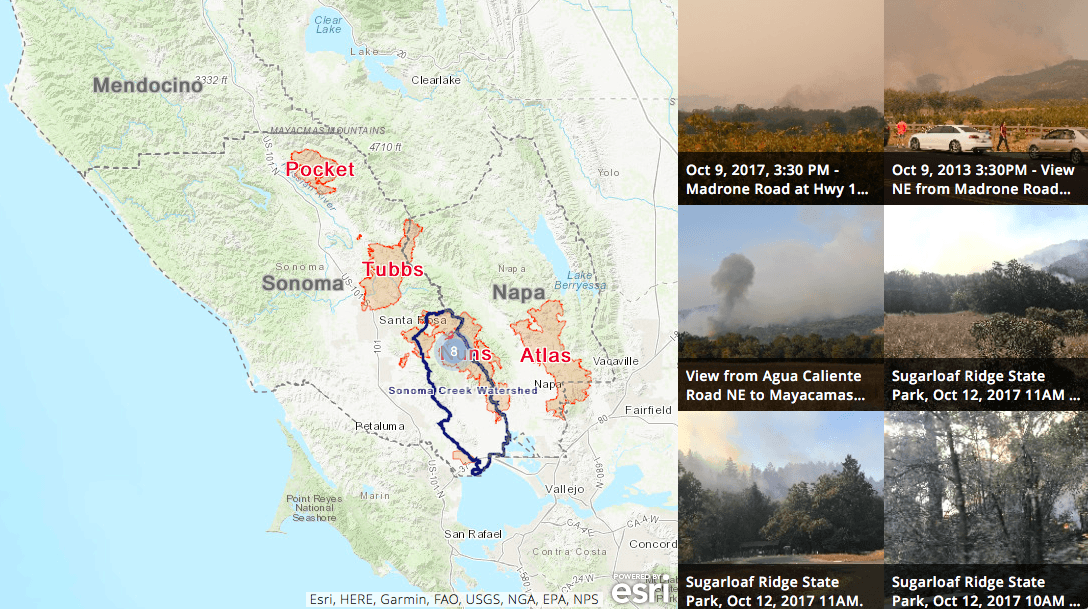 Featured Projects
Click on the image for an interactive map of Sonoma Valley

The Ecology Blog: What's Happening in Sonoma Valley